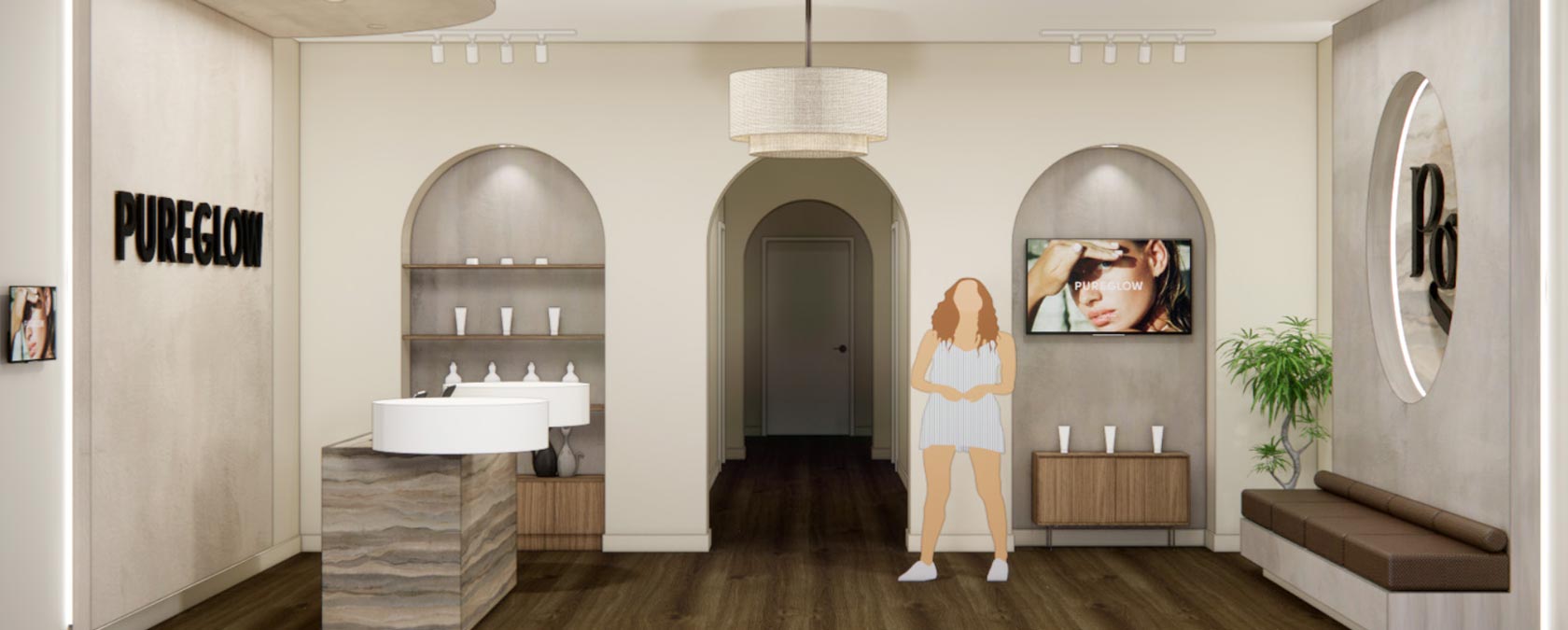 Pure Glow's Founder, Lauren Rampello Becotte, Featured on The Wolf of Franchises
Pure Glow is excited to share that our very own founder, Lauren Rampello Becotte, was recently featured on the renowned podcast, The Wolf of Franchises. The enlightening interview delved into Lauren's entrepreneurial journey, offering listeners a glimpse into the passion and dedication behind the Pure Glow brand.
The conversation traced Lauren's path from the inception of her side hustle to the establishment of the flagship Pure Glow location. The challenges of securing the ideal location in Boston, coupled with the intricacies of branding and marketing, were discussed, highlighting the resilience and determination that have been instrumental in Pure Glow's success.
A significant portion of the interview was dedicated to the transformative nature of airbrush tanning. Lauren passionately spoke about Pure Glow's commitment to providing a safe and organic alternative to traditional tanning methods. Emphasis was placed on the brand's meticulous approach to ingredient selection and the customization process, ensuring that each tan is not only natural-looking but also long-lasting.
The discussion also touched upon the broader cosmetics industry, particularly the slow pace of innovation in the tanning segment. It's a testament to Pure Glow's pioneering spirit that the brand stands as a beacon of change in this space. Lauren's insights into the brand's client-centric approach and the science-backed methods employed further underscored Pure Glow's position as a leader in the beauty and wellness sector.
For those keen on gaining deeper insights into the journey of Pure Glow and the vision of its founder, the full interview is available on The Wolf of Franchises' website. Pure Glow extends its gratitude to the podcast for this wonderful opportunity and to our loyal community for their continued support.