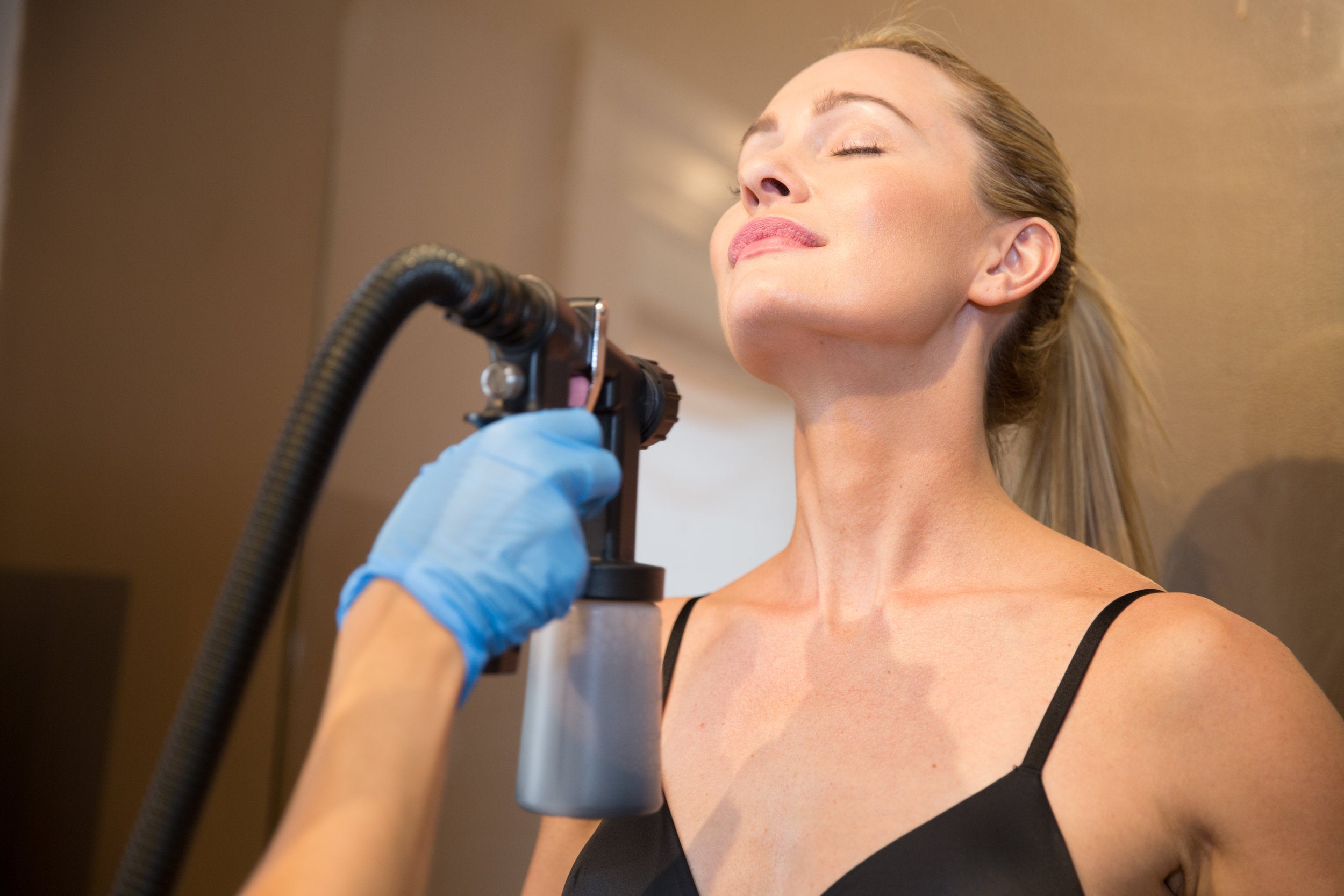 Body Contouring with a Spray Tan
We believe that there are a number of factors that go into providing a visually stellar custom application, but the most fun of which is body contouring.  
Contouring, as we use the term here at Pure Glow, refers to a technique that enhances the natural shape and definition of a client's physique to flatter the body. Though you will not see painted on abs (too fake, not our style), we can create the illusion of more definition or create subtle definition where it does not exist in places like the shoulders, calves, collar bones, backside and midsection. Similarly, a great spray tan application will downplay parts of the body that tend to store fat like our inner thighs, backs of the arms, sides, outer thighs and hips. When you get a spray that is applied by hand, the experience, knowledge and artistry of your spray specialist are really able to shine.
All of our spray specialists are trained and certified by Pure Glow, regardless of prior training or experience. Certification takes anywhere from four to six weeks to acquire a proficient level of technique. Great technique takes time to learn and perfect, but we believe that this is one of the ways that our tans set themselves apart from the rest. There is no up-charge for custom contouring- it's a standard perk built into each tanning service with us.
A little behind on your gym schedule this week? Let us help with that!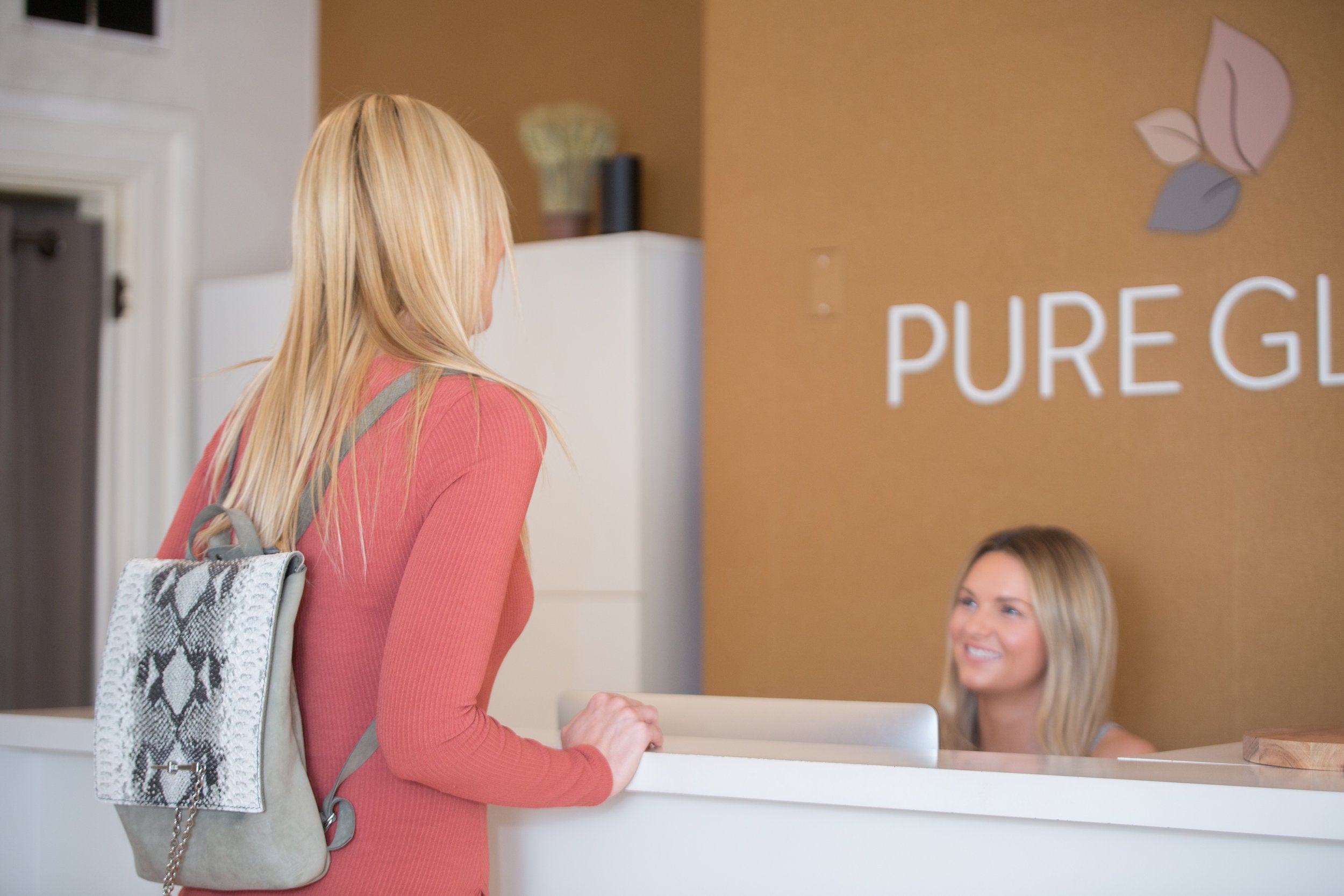 What to Know Before Your First Spray Tan
You've heard that people are spray tanning now, and quickly the questions and hesitations swirling around in your head begin to multiply. What will I look like, how do I dress, is this safe, is thi...
Read more