Our Back Bay studio is located in the heart of Boston.
ADDRESS
176 Newbury Street, Second Floor
Boston, MA 02116
HOURS
Mon: Closed
Tues: 4pm–9pm
Wed, Thu, Fri: 10am–9pm
Sat: 10am–5pm
Sun: 3pm–7pm
TEXT US
GETTING HERE
We are located one block off of the Copley Tram stop. We are also 2 blocks off of the 9 and 39 buses, Ring Road at Boylston Street.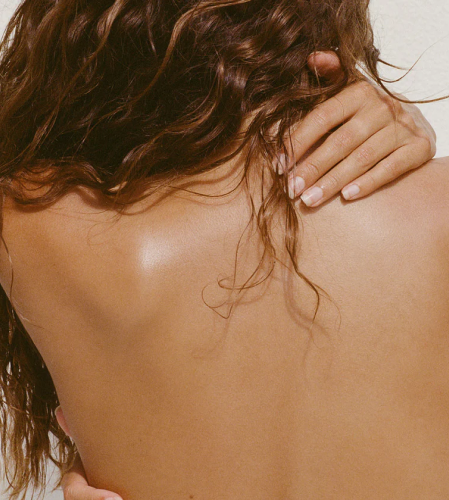 OUR AIRBRUSH TANNING SERVICES
Full Body
Partial Body
Face Only
Book Now
With proper care, your Pure Glow tan should last 8-10 days.
Airbrush tan appointments take 20 minutes in total. We recommend giving yourself additional time for parking and for completing intake forms.
A Pure Glow tan will not stain regular fabrics like cotton, but we recommend avoiding dry clean only fabrics until after you've showered. Dark, cotton loose fitting clothes work best, like a long sleeve shirt and joggers.
You can shower in 5-7 hours. All of our tanning services offer express rinse times at no additional cost. Your tan does not continue developing after 7 hours, providing even more flexibility with rinse time for busy clients.
In order to maintain your Pure Glow tan we recommend moisturizing head to toe twice daily. This is incredibly effective and should not be overlooked. Our tan-extending moisturizer is designed to lengthen the life of your tan as well as promote even fading. If you prefer to use something from home, try a moisturizer that is oil and alcohol-free. Be sure to avoid excessive scrubbing or exfoliating for about a week after your airbrush spray tan.