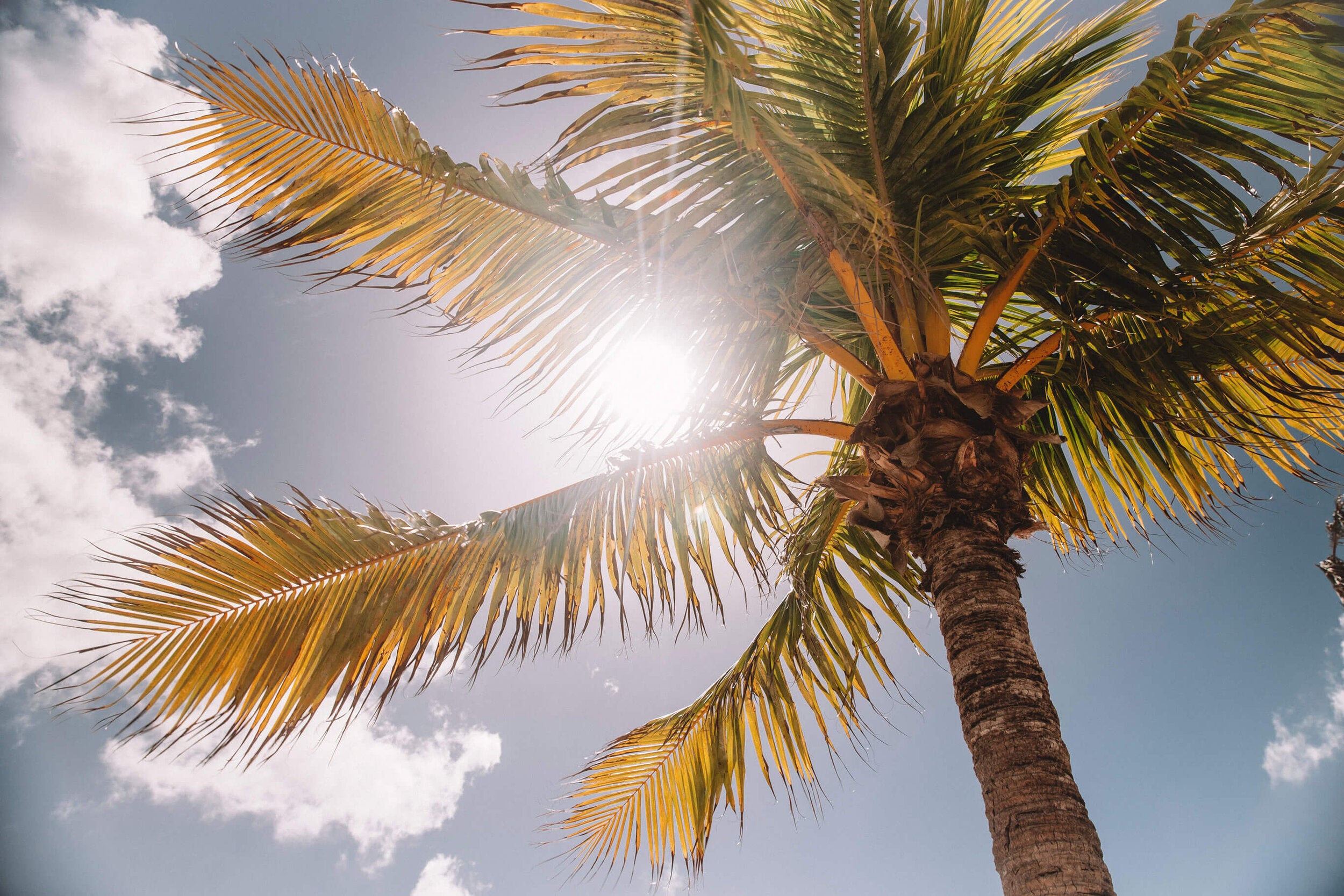 The Dangers of Tanning Outdoors
We founded Pure Glow based on the belief that tanning your skin doesn't need to be harmful. Indiscriminate of your ethnicity or skin tone, UV rays are known to cause damage ranging from  premature wrinkles to skin cancer.
Read on to learn more about the dangers of UV tanning and how organic spray tanning is a safer (and more effective) option.
THE DANGERS OF UV TANNING
UV rays, or ultraviolet rays, are most commonly associated with the energy and light from the sun. These rays can cause serious harm to your health, damaging your skin and increasing your risk of cancer.
While moderate UV light exposure can be safe (think going out for a walk or eating lunch at the park), increased and excessive exposure to UV light can be a dangerous assault on your skin. Damage from increased exposure can range from dull and weathered looking skin, to permanent scarring and life threatening skin cancer diagnoses. 
While your body can repair some of the environmental damage done to your skin, most UV damage is cumulative, accelerating the visible signs of ageing and increasing your risk of skin cancer over time.
FACTS ABOUT THE DANGERS OF UV TANNING
Skin cancer is the most common type of cancer in the United States.

UV tanning increases your risk of basal cell carcinoma, squamous cell carcinoma, and melanoma.

Research indicates that the incidence of melanoma in women 18-39 increased 800 percent from 1970 to 2009
Picture
WHY IS PURE GLOW BETTER THAN UV TANNING?
While UV rays dull your natural glow, Pure Glow enhances it. Our spray tanning solution does not contain any UV light and will not cause damage like natural sun tanning. 
Our organic spray tan provides a natural looking tan without the risks and harm that traditional sun tanning pose. In addition to creating a natural looking glow which mimics exposure to the sun, it's also infused with nourishing agents like aloe vera and COQ10 which actually improve the health and appearance of your skin.
Certified organic aloe vera contains a variety of active nutrients with powerful healing, anti-inflammatory, cell-renewing, and moisturizing properties. Its unique mineral content helps normalize cell function and boosts healthy collagen production, while high levels of antioxidant vitamins A, C, and E protect skin from free radical damage and premature aging. 
COQ10 helps to smooth fine lines, wrinkles, cellulite, and stretch marks by helping your body produce collagen and elasticity. It occurs naturally in our bodies and is as effective when applied topically as it is when taken as an oral supplement.
In addition to these nourishing and hydrating benefits, we believe that when you have a beautiful, believable looking tan you'll be more motivated to protect yourself properly from the sun in your day-to-day life.
Remember — a natural sun tan from UV rays will fade, but the damage will always remain!
DISCOVER THE SAFE AND NATURAL LOOKING TAN THAT WILL MAKE YOU TRULY GLOW
Experience for yourself the nourishing way to color your skin. Contact us today to schedule your first appointment.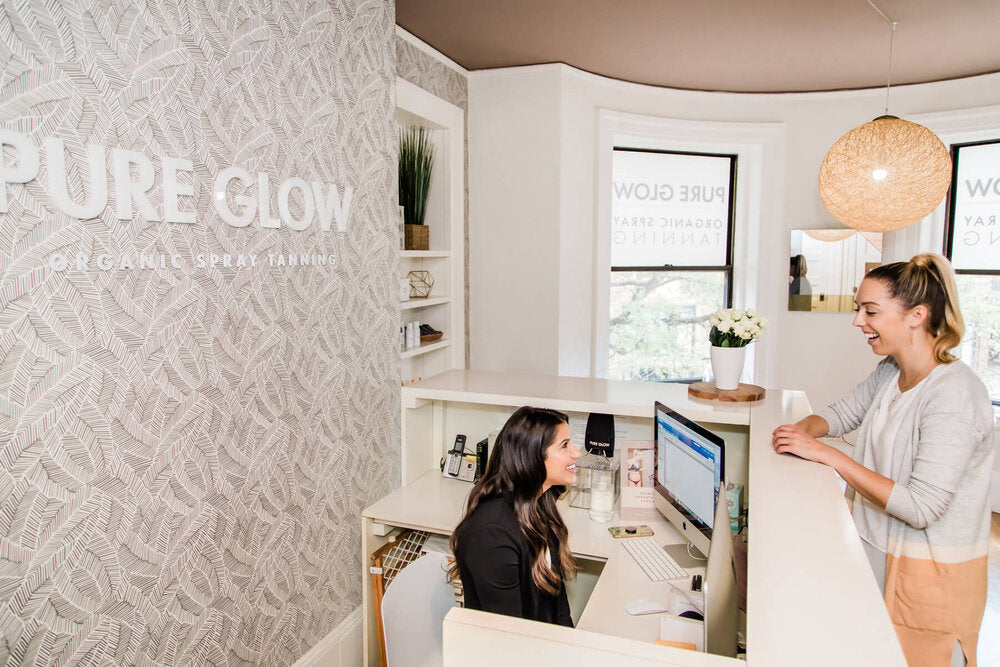 The Pure Glow experience is centered around providing a personalized and enjoyable experience. Learn more and schedule an appointment today.
Read more