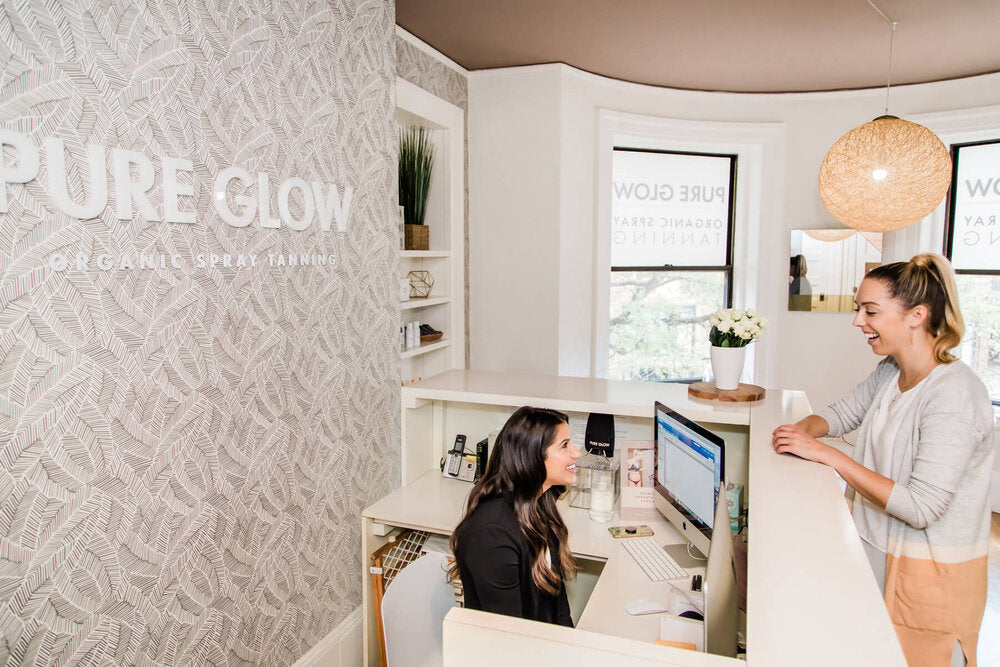 At Pure Glow, we're proud of our philosophy that places clients front and center. Whether it's our unmatched results, safety standards, or high performing tanning process, we take pride in always putting you first. 
We work hard to give you not only the best tan, but the best experience possible when you're at our studio.
We've put a lot of thought into how to provide a personalized and enjoyable spray tan experience, and have centered this experience around 3 main things.
1. COMFORT THROUGH CONSCIENTIOUSNESS AND EDUCATION
We believe that the risk of error is eliminated when you have a trained professional leading the way. We train our employees to be knowledgeable on all aspects of our services, as well as obtain a meticulous eye so that you know that you're in good hands at each and every appointment. 
You can trust us to answer your questions and make beauty and wellness recommendations when you need them.
We provide pre and post-appointment recommendations when you schedule your appointment and before you leave our studios.

Time is set aside when you check-in for us to answer any questions on your mind so that you'll feel at ease throughout your experience with us.

We walk you through all aspects of our tanning process and explain what we're doing so you'll know what to expect.

Throughout your appointment, we'll explain our reasoning behind any recommendations and receive your consent before moving forward with anything.

2. PERSONAL CONNECTIONS 
At Pure Glow, you won't find any sort of intake form or questionnaire — we want to have a two-way conversation and get to know you firsthand. We are dedicated to building strong relationships with each and every one of our clients.
At your first appointment we'll conduct a skin evaluation to better understand your skin type and health. We'll also ask the following questions that will help us deliver the most natural looking tan and provide you with the best advice:
What brings you into Pure Glow?

What is your preference for tan color?
This information also gives us a way to begin to get to know you. We know that there can be a certain level of vulnerability when you're receiving an intimate service like a custom organic spray tan. We see this as an opportunity to create trust and familiarity through kindness, attentiveness, and a genuine interest in getting to know you. 
3. A SPRAY TAN PROCESS CENTERED AROUND FULFILLING YOU
At Pure Glow, it's all about you. We want to learn as much as possible about what you want and need so that we can help you as best as we know how. We truly love connecting with and getting to know our clients just as much as they do. 
The Pure Glow team is a social group that's passionate about all the things that attracted you to us: Health, wellness, fitness, beauty, travel, style, local philanthropy, events, and more. 
We're very selective with who we hire to make sure that you're not only being treated by expert level spray tanning professionals, but that you are also interacting with passionate, like minded individuals that make each visit pleasurable.
When you come to our salon for an appointment, we want it to feel like you're catching up with a good friend over a cup of coffee. We'll chat about a variety of topics — conversation is not superficial, transactional, or small talk. Some clients even call the experience therapeutic. Call it whatever you'd like, but here at Pure Glow we believe that we're creating real connections with our client community and believe that it's a big part of why our clients love the Pure Glow experience.
COME MEET YOUR NEW FRIENDS AND WELLNESS PARTNERS AT PURE GLOW
Contact us today to schedule your first appointment to see how the Pure Glow organic spray tan experience will make you feel at home. Our team is experienced, friendly, and here to make you look and feel your very best. We can't wait to hear from you!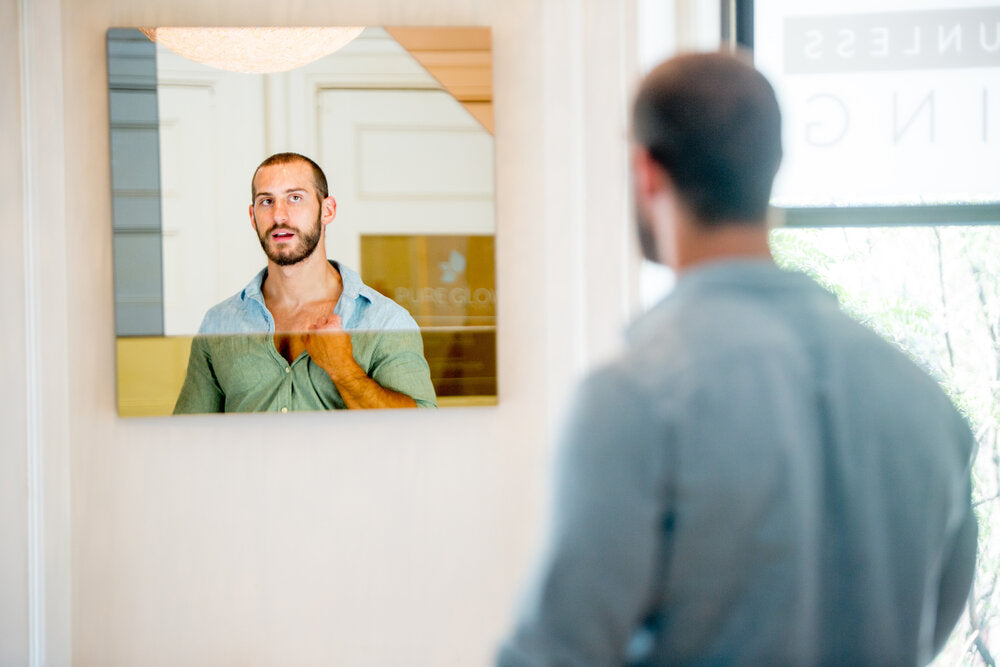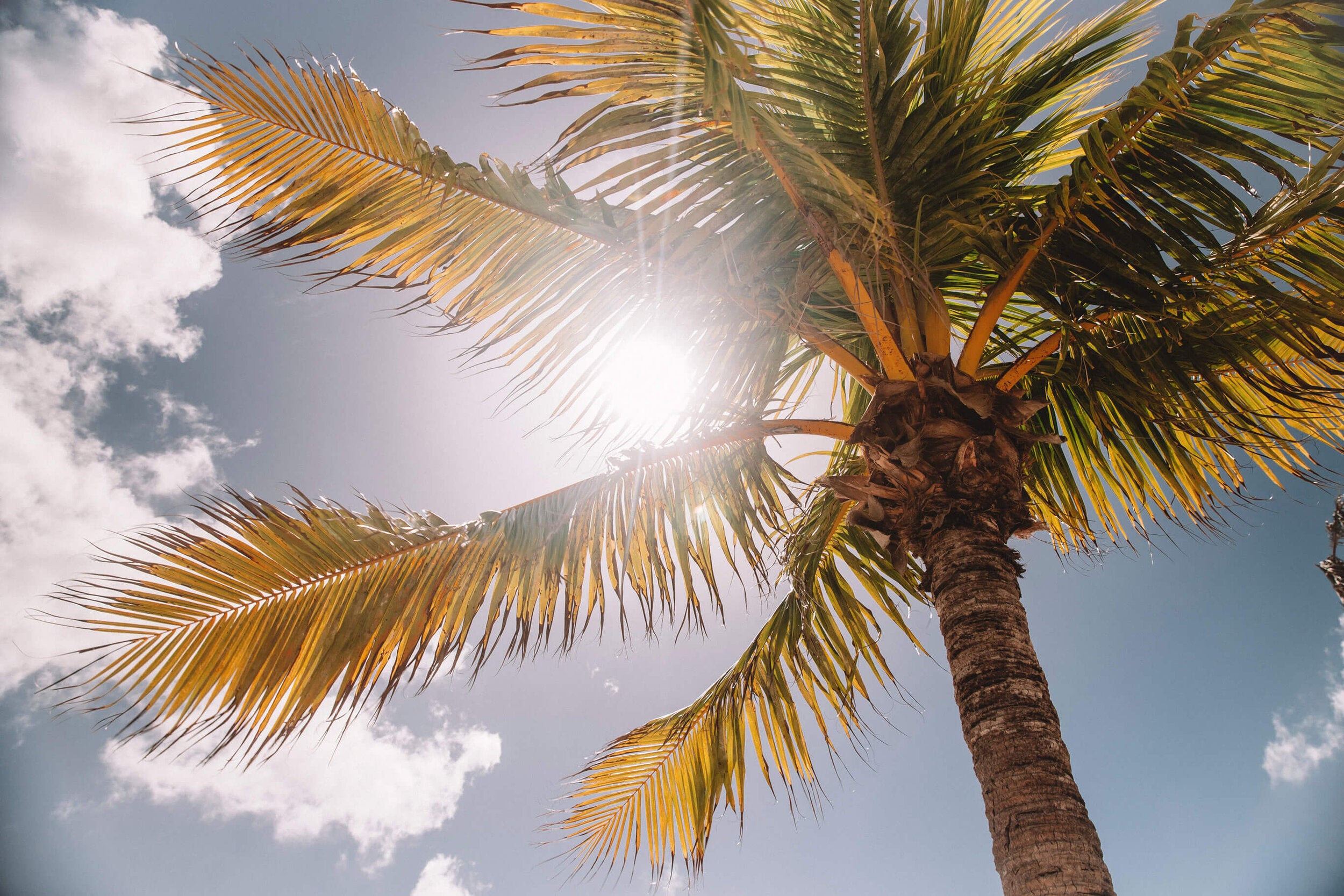 The Dangers of Tanning Outdoors
Indiscriminate of your ethnicity or skin tone, UV rays are known to cause damage ranging from  premature wrinkles to skin cancer. Read on to learn more about the dangers of UV tanning.
Read more