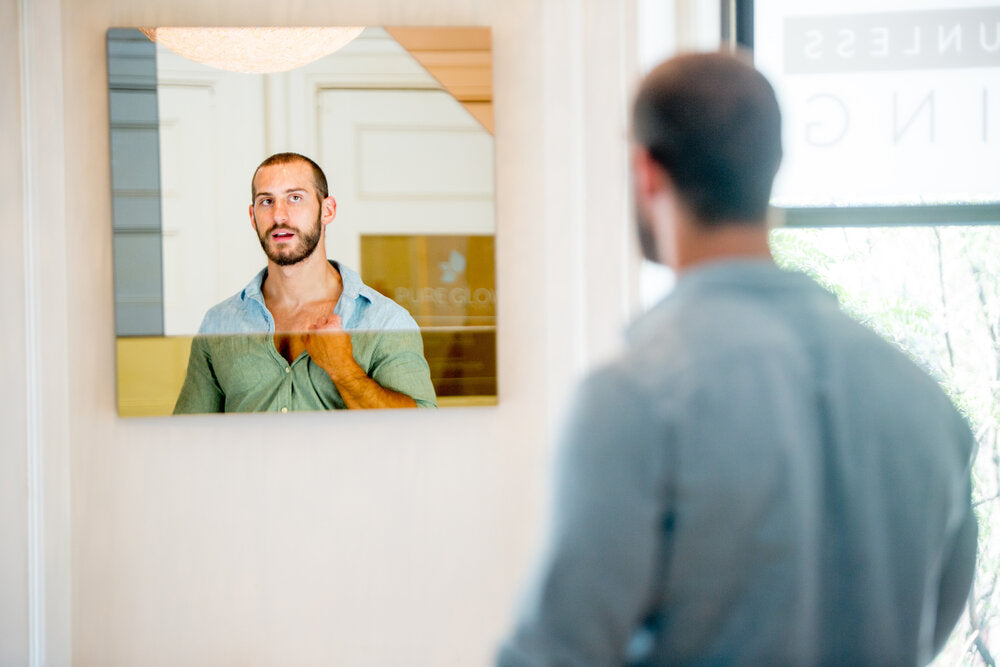 High Performance: The Pure Glow Standard
At Pure Glow, we make 3 central promises to our clients:
Your tanning experience will be centered around your health

Your experience at our salon will be fun

Your tan will be high performing
For us, a high performing tan means 2 primary things: how long a spray tan lasts and how naturally it fades. 
Whenever we talk with clients about bad spray tan experiences they've had in the past, they most often point to spray tan length and uneven fading as the biggest issues.
One of the key priorities our founder, Lauren, had when starting Pure Glow was being sure that our solution outperformed the competition. A major part of this was to ensure that we are consistently delivering a long-lasting, naturally fading spray tan to every one of our clients. 
OUR HIGH PERFORMANCE SECRET 
Our tanning solution is loaded with intensely hydrating ingredients, such as aloe vera and vitamin E, that prepare and nourish the skin while your tan is developing. This nourishment creates better longevity and more even, gradual, and effortless fading.
You can think of our solution as a deeply moisturizing mask that's applied and kept on for 7 hours before showering.
THE PURE GLOW DIFFERENCE
The most common feedback we get from clients when they come in for their second Pure Glow appointment is that they're shocked and in awe of how long their Pure Glow spray tan lasted.
While the average spray tan lasts about 2-3 days, Pure Glow's organic spray tan lasts 8-10 days, with many reporting up to 14 with proper moisturizing.
The top layer of our skin naturally turns over every 7-14 days. Further, your skin actually completely regenerates every 4 weeks. This natural detox mechanism sheds old, dead skin cells on the surface and replaces them with fresh, newly regenerated ones. This process is what makes your tan fade.
Our method helps your tan last longer by penetrating deeper into your outermost layer of skin by hydrating your skin while tanning it.
EASE THE TRANSITION 
We never want our clients to experience noticeable spray tan fading, but also want to make sure that maintaining your tan is simple and straightforward. We've designed our tan to fade evenly and effortlessly with just simple moisturising.
Before your appointment: We recommend that our clients exfoliate head to toe before coming in. This helps your tan last longer, as new skin cells will be tanned instead of old ones. 

After your appointment: Moisturizing head to toe twice a day with a moisturizer void of alcohol and oil lengthens the life of your tan and ensures gradual fading.
We've tested dozens of products over the years, and have made the very best tan-extending products available for purchase in our studio.
We encourage clients to read the ingredient labels of the moisturizers that we make available in our studio to learn more about what a good tan-extending product consists of. 
Many natural or clean beauty products use oils as a hydration mechanism. We recommend minimizing the use of oils and instead using moisturizers that utilize ingredients like aloe vera and shea butter to hydrate your skin after sunless tanning.
EXPERIENCE THE PURE GLOW DIFFERENCE
At Pure Glow, we want you to be wowed by how natural your tan looks and performs. We offer a number of tanning packages to make choosing sunless more accessible than ever and are always happy to answer any questions that you may have about our service, process, or how to get high performing results. 
Book online or give us a call at (617) 267-4455 to schedule your appointment today.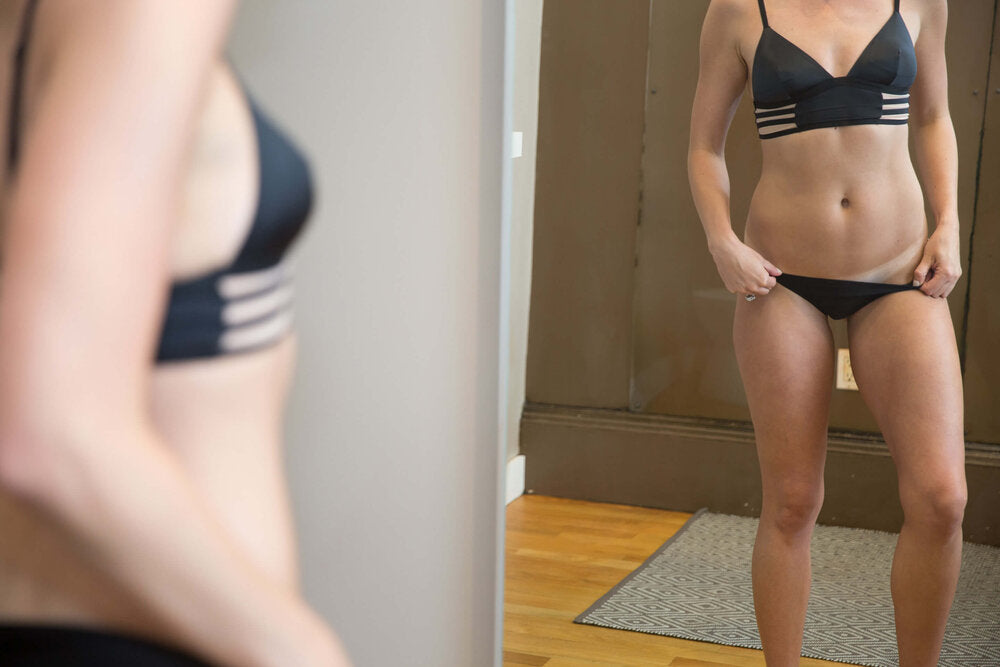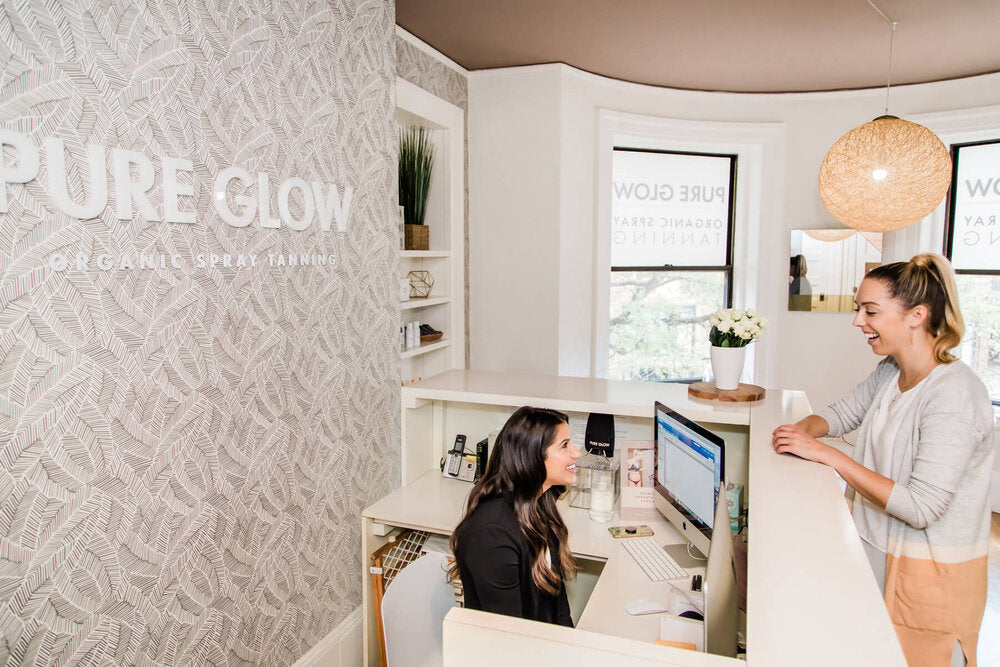 The Pure Glow experience is centered around providing a personalized and enjoyable experience. Learn more and schedule an appointment today.
Read more