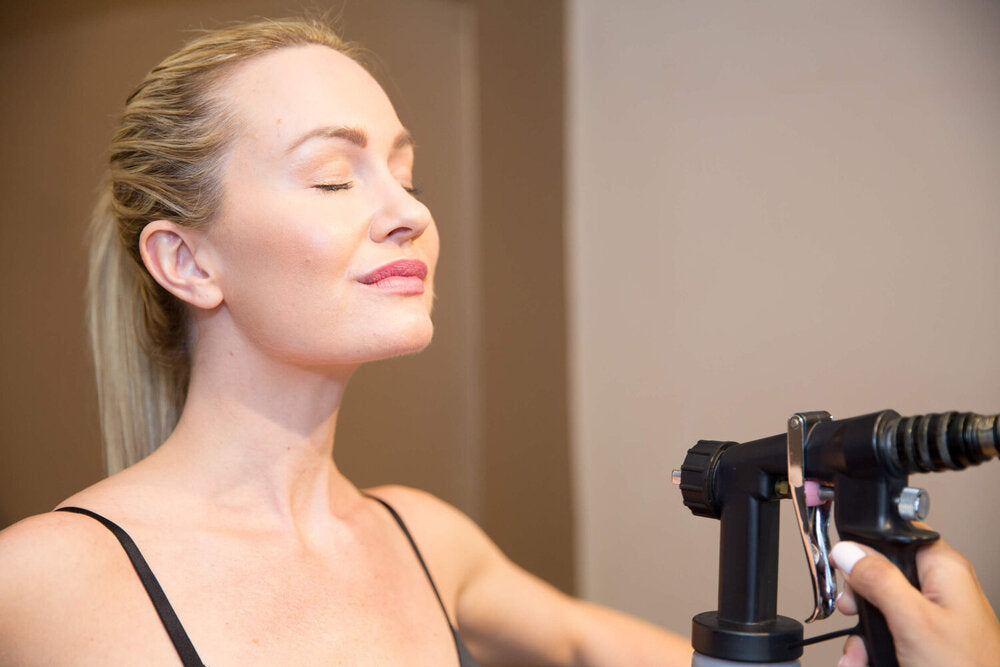 Tanning Safely: Our Standards for Safety & Wellness
At Pure Glow, we want you to feel as beautiful as you are. We know a crucial part of this is not only providing you with a rejuvenating sunless tanning experience, but to ensure that you encounter healthy and toxic-free ingredients when you come to our studio.
To provide transparency in how we select ingredients, we've developed our own set of standards to guarantee a truly healthy experience at Pure Glow.
PURE GLOW'S STANDARD FOR SAFETY AND WELLNESS
Our promise to you is simple: We'll always prioritize certified organic and effective plant-based ingredients. We'll also always avoid ingredients if there's a compelling amount of data to suspect that they could be harmful.
Everything you come into contact with at Pure Glow has been vetted thoroughly to make sure it meets this high standard. This includes everything from our tanning solution ingredients and the supplies we provide for the service, to our cleaning supplies and the after care products we sell. We take tanning safety seriously, and do everything we can to make sure that you have a nourishing experience when you come to our salon.
INGREDIENTS YOU'LL NEVER SEE AT OUR STUDIO
In addition to our quality standard, we've also created a list of ingredients that we refrain from using at our studio. We call it our "No Nasties" list, and it places tanning safety as a top priority.
We started compiling our "No Nasties" list in 2015 and have used it as a foundation for how we've built and operated Pure Glow. The list is regularly maintained to reflect the most current studies and information available. We regularly reference information from public safety groups, partner chemists, and industry publications to make sure that we are at the forefront of safety in our industry. 
OUR "NO NASTIES" LIST
An informal list is always available at our studio to be used as a reference for which ingredients we recommend avoiding, if choosing clean is your goal. We hope it helps empower you to make the best possible choices in your beauty and wellness purchases and routine.
When you take a look at our "No Nasties" list, you'll find….
The ingredient name

How it will show up on an ingredient list for identification at home or when shopping

Why we recommend avoiding it

What types of products it's most commonly found in
Ask to read our No Nasties list at your next visit and see for yourself what you should be avoiding with regular use, as well as which ingredients you'll never find at Pure Glow — in our tanning solution or otherwise.
Unsure of what you're looking at and how it relates to the products you use every day? We encourage you to bring in products you regularly use to your next appointment so we can reference the list together and see if there are any unapproved ingredients in your products that you may want to substitute in future purchases.

DISCOVER AN ORGANICALLY PURE WAY TO LOOK AND FEEL YOUR BEST
At Pure Glow, we want to empower you to look and feel your best at all times. If you have any questions about the ingredients we use or avoid, or want to schedule your next appointment, give us a call at (617) 267-4455. We can't wait to hear from you!